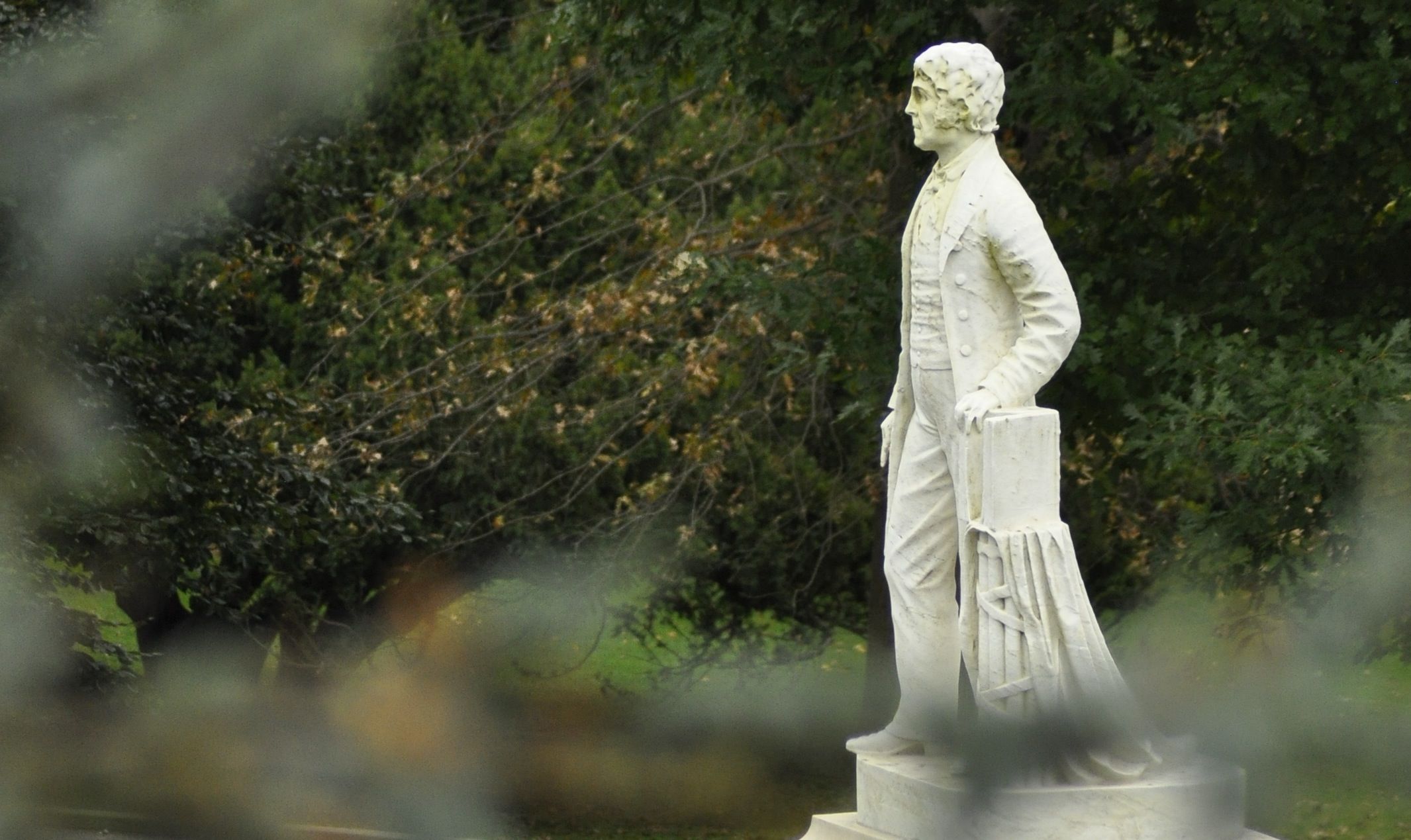 Students, faculty, staff, and guests assembled in silence at the John McDonogh monument for the annual Founder's Day ceremony on Friday, October 5. The reverent occasion was filled with gratitude and remembrance.
"Founder's Day is the time in the year when we pause and honor John McDonogh whose generosity and vision established this school," explained Bridget Collins '90, the Charles W. Britton Director of Character and Service.
After the invocation, Head of School Dave Farace '87 shared his memories of attending Founder's Day as a student and how this gathering is his most treasured McDonogh tradition. "More than 30 years have gone by since I first stood in the circle where you are now standing," he said.
"I have a deep appreciation for 'all of those who've gone before us' and for the school they created 'by their dauntless will.' Whether as students, teachers, or staff members, the people we honor on Founder's Day have helped to make McDonogh the extraordinary community it is today. We owe them our gratitude and respect."
During the ceremony, as is tradition, two children from each division planted mums at the base of the John McDonogh monument. It was a gesture that honored a request in McDonogh's will. He wrote, "That it may be permitted annually to the children of the schools, situated the nearest to my internment, to plant and water a few flowers, around my grave. This little act will…open their young hearts to gratitude and love."
After the flowers were watered, the Alumni Association remembered the 53 members of the McDonogh Family who passed away since the previous ceremony. As each name was read, a flower was placed at the base of the monument and a bell tolled in Tagart Memorial Chapel. Alumni Association President Jason Schwartzberg '99 said, "As we remember their lives, so too will we remember their love, friendship, and dedication to McDonogh."
Later in the afternoon, the Middle School participated in a campus-wide History Walkabout. More than a dozen alumni, including current and former faculty and staff, stationed at key locations spoke to small groups of students about their McDonogh memories. The middle schoolers delighted in hearing anecdotes about the teachers' time as students on campus, and they were empathetic when the guides spoke about classmates they lost and how they, too, were remembered on Founder's Day.