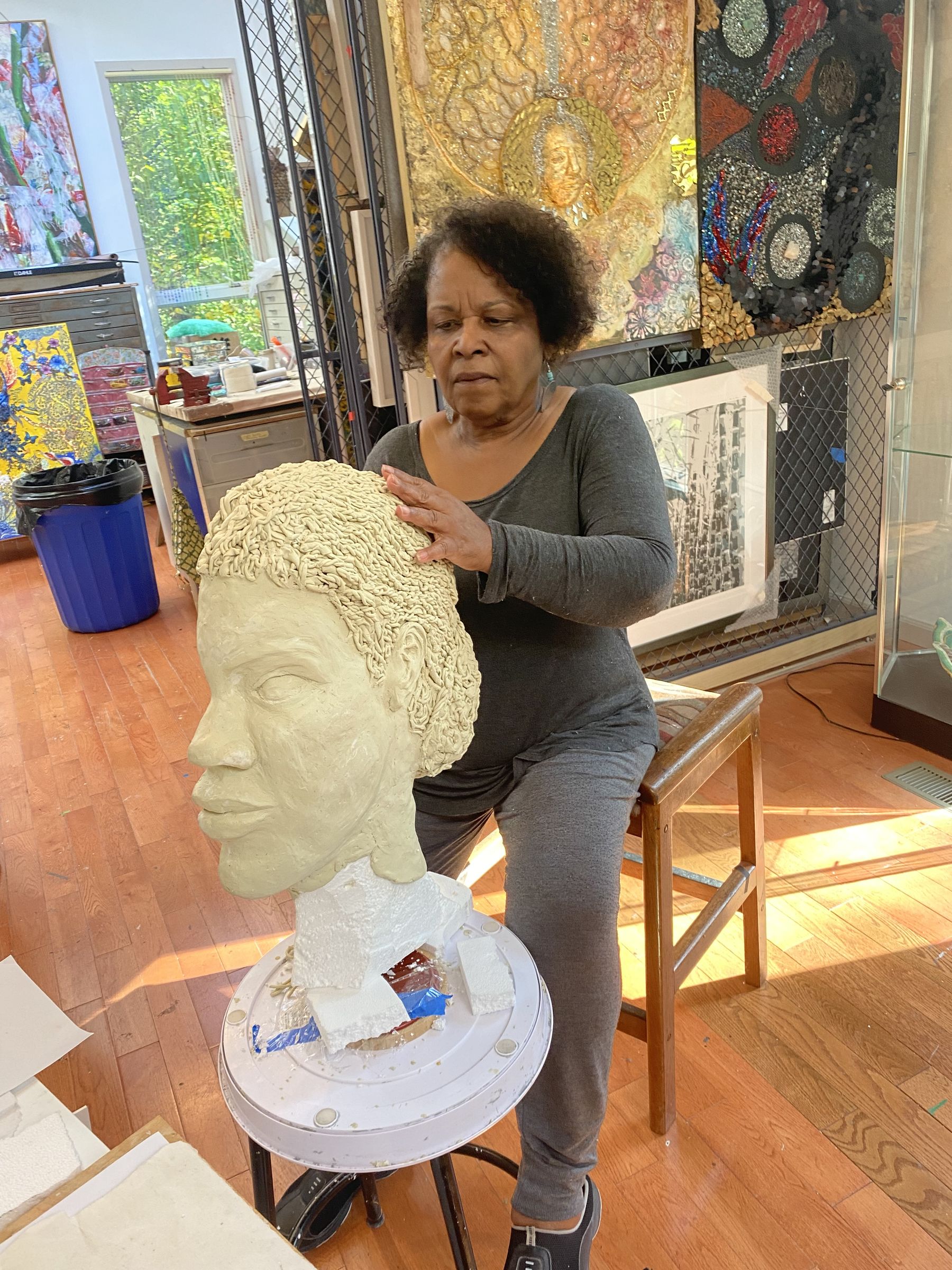 Oletha DeVane, an expert arts educator, was a faculty member at McDonogh School for 27 years before retiring in 2020. In addition to her work with students, she served as the Upper School Visual Art Department Chair and Director of Tuttle Gallery. A professional artist, her work has been shown in numerous solo and group exhibitions throughout the world, and she has been commissioned to create original artwork by several institutions including The Reginald F. Lewis Museum of Maryland African-American History & Culture and the DC Homewood Museum at Johns Hopkins University. She has exhibited at The Meyerhoff Gallery at MICA, The Corcoran Gallery of Art in DC, and the Baltimore Museum of Art (BMA), where she had a solo exhibition of her spirit sculptures, one of which was recently purchased and placed in the museum's permanent collection.
DeVane's community engagement includes service on several boards, including Maryland Art Place, Wide Angle Media, and the Build Haiti Foundation. She is the recipient of the 2017 Ruby Foundation Grant, the 2021 Anonymous Was a Woman Award, and the Art Matters Fellowship in NY in recognition of her work involving communities for social change.
In June 2020, DeVane was commissioned to design and fabricate The Memorial to Those Enslaved and Freed. She also recently received a commission from the Municipal Art Society of Baltimore to create an outdoor sculpture for the newly renovated Lexington Market.