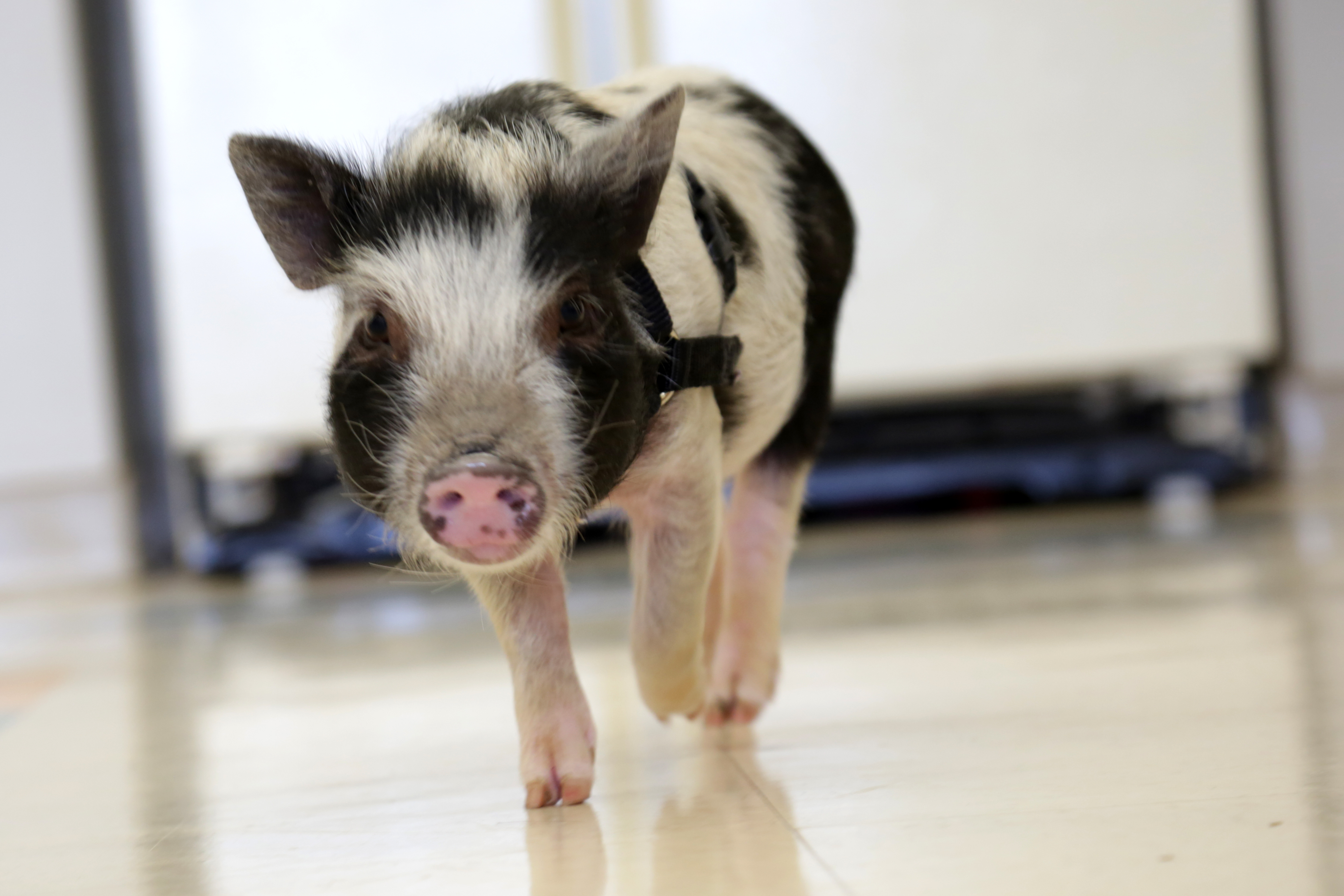 Meet Mushu the micro pig, the newest member of the McDonogh community. Named after the precocious dragon in Disney's Mulan, Mushu joined the Lower School STEM department in January and has already become an invaluable partner in enhancing student learning.

Science classrooms have traditionally housed various types of animals as teaching aids. Yet, in recent years, with the rising number of student allergies, classrooms have been limited to reptiles, amphibians, and fish. Mushu, however, is hypoallergenic. She is also low maintenance and trainable, much like a dog.

While Mushu belongs to the Lower School, her first project has helped bring McDonogh's three divisions together. Mushu's enclosure is being designed and built by students from the Lower, Middle, and Upper Schools. In STEM and engineering classes, the three divisions are collaborating to create Mushu's enclosure, trough, and house.

In the future, Lower School students in prefirst through fourth grades will have opportunities to complete activities to create new items for Mushu and her environment. Obstacle courses, toys, and water systems will all be designed, giving the students multiple interactions with problem-based, real-life applications of STEM concepts.

Mushu will also serve as an incentive for students. Through various challenges, students will earn the privilege of taking Mushu for a walk or feeding and playing with her--a fun way to keep them engaged and focused, while also teaching about responsibility and empathy.

The opportunities and experiences that Mushu will provide are endless for McDonogh's Lower School students as well as for interdisciplinary and cross-divisional work. Mushu is proving to be as valuable as she is adorable, and is quickly becoming an integral member of the STEM classroom and the McDonogh community.