Girls Win Soccer Championship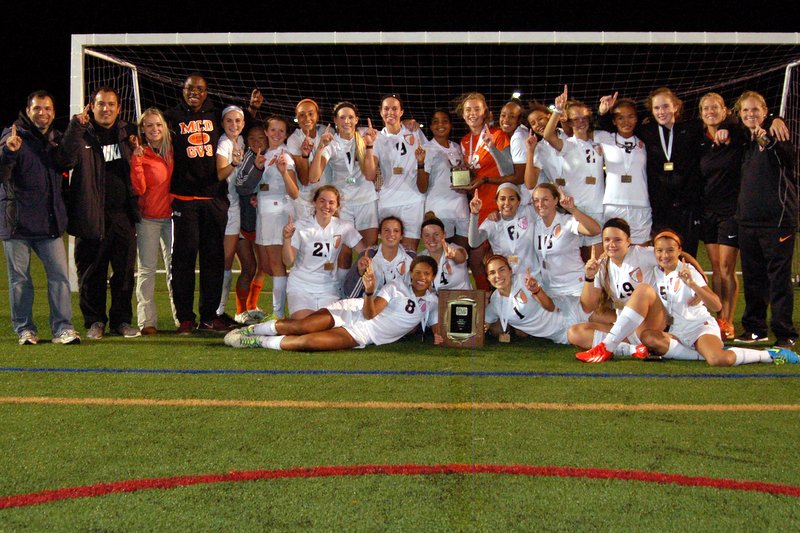 Congratulations to the girls varsity soccer team and their coaches on their win over Archbishop Spalding to take the IAAM "A" Conference Championship title. The Eagles beat Spalding 2-1 in an exciting game on Saturday, November 2 under the lights at Anne Arundel Community College.
Read more in The Baltimore Sun.
Photo courtesy of Casey Clark.
---