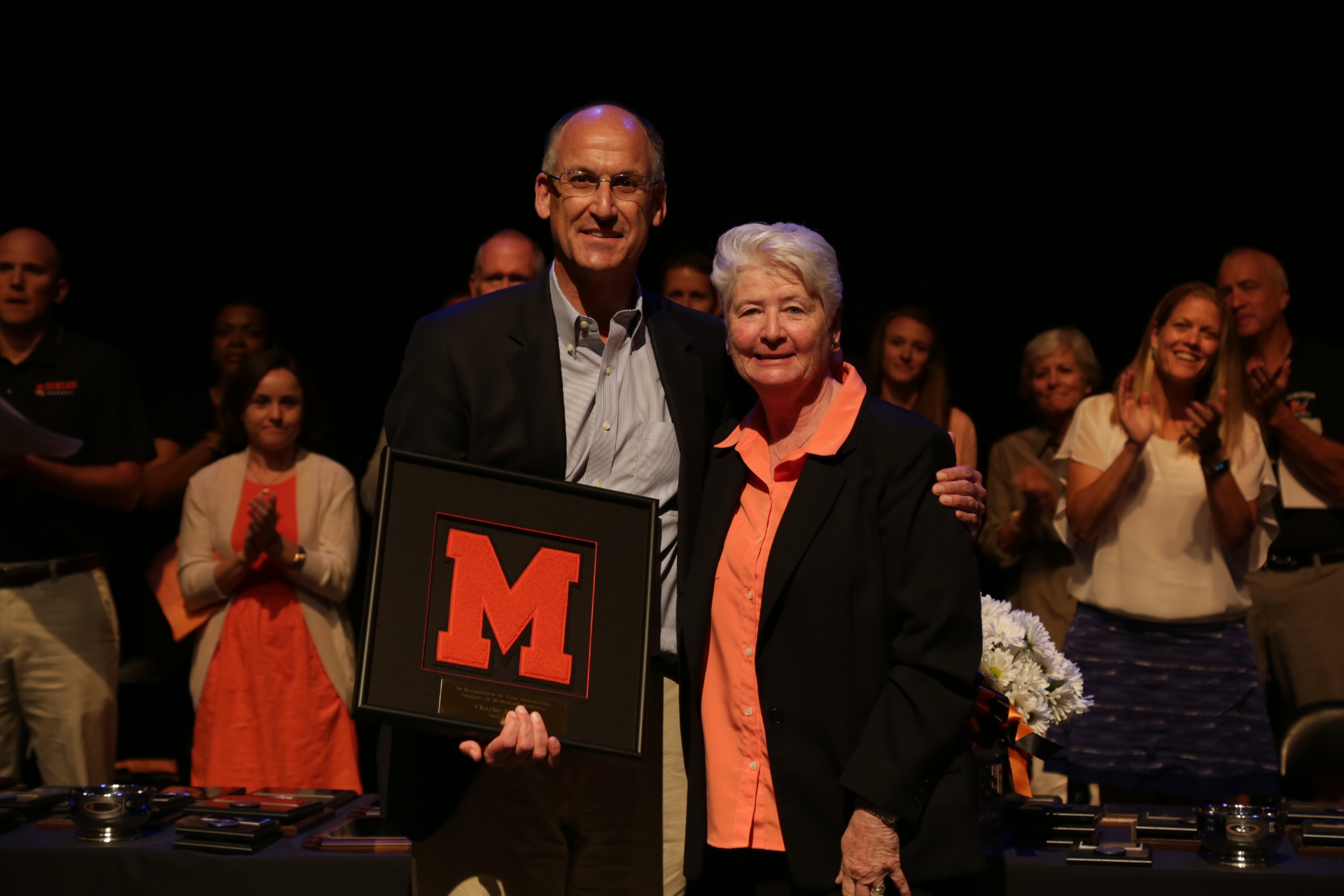 McDonogh student-athletes were recognized for sportsmanship, involvement, leadership, and achievement in interscholastic sports at the 22nd annual Upper School Athletic Awards evening on Monday, June 4.
Co-Athletic Director Mickey Deegan summarized the year saying, "The Eagles had a very good year in sports and were consistently ranked in the top 10 by the Baltimore Sun in boys and girls soccer, football, field hockey, basketball, wrestling, track, softball, and lacrosse. We won seven team championships this year including water polo (for the second straight year in an exciting one-goal victory over Loyola), girls and boys soccer over Mt. St. Joe and Mercy, and girls and boys swimming (first ever for both teams) over NDP and Loyola. Additionally, coed squash won its first title over Gilman and after 17 years, softball brought home the A title with a 1-0 victory over Spalding."
Deegan continued, "Our #1 girls doubles tennis team won, and we had several outstanding track individuals including Jada Seaman '19, Aleah Nelson '19, and the 4x100 boys relay team of Jordan Ross '18, Spencer Pett '20, De'Angelo Thompson '19, and Will Eisner '18 who won the gold and set a new school record -- running 3:22.46. Lastly, our equestrian team competed at various local and state events and took home many blue ribbons."
During the evening, retiring Headmaster Charlie Britton was honored for his ardent support of McDonogh Athletics. Deegan said, "Charlie understands the importance of sports and how they prepare us for life. During his tenure, McDonogh School has won 88 Championships. This is an unbelievable number of titles and it is a direct corollary to our school leader who believes that excellence can be achieved in the classroom and in the athletic arena."
At Commencement, 22 seniors will receive Golden Eagle Awards in recognition for their for participation in a sport every season of their Upper School careers.