Matching Gifts
Alumni and parents who take advantage of their corporation's matching gift program significantly increase the impact of their gift. Retirees, spouses of employees, and directors of companies are often eligible for matching gifts. The appropriate forms and specific guidelines can be obtained from the human resources or personnel offices at most companies. Visit the Matching Gift company search page to search by company name.
If you would like to make a gift online, click here.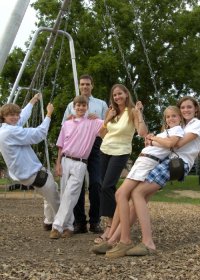 "McDonogh has been transformational for our family. It is the center of our children's lives."
Contact the Advancement Office for more information at
mmcdade@mcdonogh.org
or call 410-581-4767.