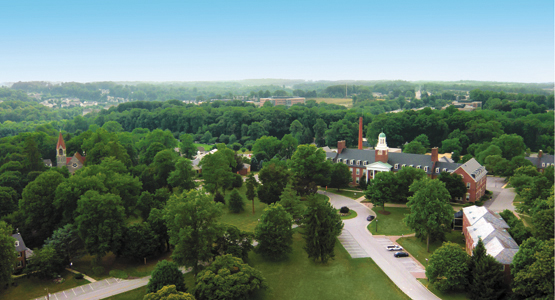 A Country Setting
For over 80 years, McDonogh has been offering quality summer programs for children ages 4 to 18. The McDonogh Summer Programs include an array of traditional day camps, academic experiences, and day and overnight sports clinics. The camps are conducted on McDonogh's pastoral 800-acre campus, complete with stables and indoor/outdoor riding rings, two fishing ponds, two fully equipped playground areas, 20 tennis courts, and extensive outdoor athletic fields. Our outdoor adventure complex includes a state-of-the-art rock-climbing tower and a high and low ropes course with a team building development course. Indoor facilities include a 54,000-square-foot field house with seven basketball courts, an aquatic center that includes an Olympic-size swimming pool, two indoor batting ranges, a wellness center, and a wrestling room. Our fine arts center boasts an elegant 588-seat theater with modern stage, lighting and sound, black box, music room, and set design room. The McDonogh campus also includes multiple computer labs, art rooms, classrooms, and dormitory space to accommodate over 100 students. The Edward St. John Student Center opened in April 2014 and features two dining halls, as well as a lecture hall with stage, fine arts and dance facilities, the infirmary, offices, and meeting rooms.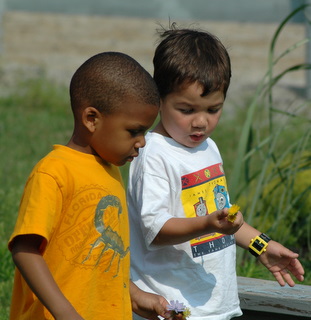 Click the picture to your left to view a short video about all of our summer programs. The video was produced by students and counselors in the 2012 Young Film Makers Camp.
Our Commitment
The staff of McDonogh Summer Programs is comprised of experienced and caring personnel dedicated to offering opportunities for our campers to achieve their highest potential. We are committed to quality and professionalism in everything we do. Our camps are conducted on the safe and serene grounds of the McDonogh School, with around-the-clock security.
Before and After Care
A before and after care program is available for an additional fee for all Full-Day campers. Children can be dropped off between 7:30 a.m. and 8:45 a.m. and picked up between 4 p.m. and 6 p.m. Participants will engage in a variety of activities, including games, sports, crafts, computers, and outdoor programs. Pre-registration and pre-payment are required.
Transportation
McDonogh's well maintained bus fleet will provide transportation to and from COMMUNITY STOPS in Anne Arundel, Baltimore, Carroll, and Howard Counties. There is NO EXTRA CHARGE FOR TRANSPORTATION FOR FULL-DAY CAMPERS.
Transportation applications will be accepted on a first come first serve basis due to the limited number of seats on each bus.
Lunch
All Full-Day (9 a.m. to 4 p.m.) on-campus day campers receive lunch at no extra charge. The nutritious meals are carefully planned by our experienced food service staff and served at the McDonogh campus.
View the Sage Dining Menu and be certain to click on the dropdown in the top-left corner for the summer menu.
Multiple-Sibling Discount
A 5% discount per child is offered to families who have two or more children enrolled in any of the following camps: Red Feather, Red Eagle, Senior, Outdoor Adventure, The All Sports Camp (not to be confused with individual week sports camps), CIT, and all Tennis Camps. This discount applies only to the programs listed above and children must be enrolled for an entire session/week.
Click here for a list of all the discounts that we offer.
For more information, call us at 443-544-7100 or email us at summer@mcdonogh.org.