Parenting Education Events
Upcoming Events at McDonogh
The MPA Parenting Education Committee invites you to the following programs: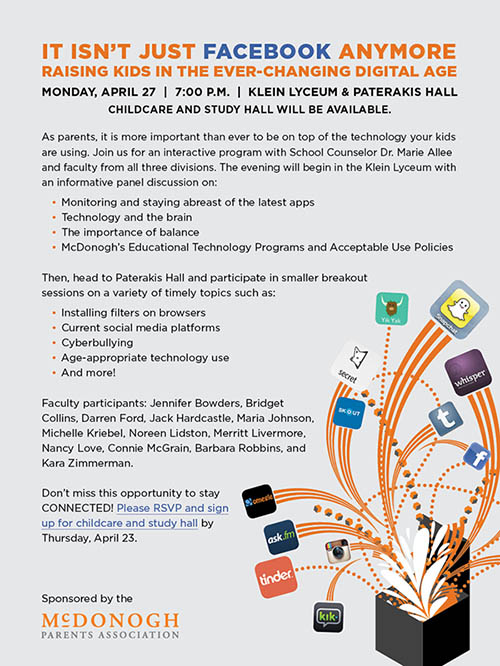 Earth Science Evening
Introduction to Astronomy: What You Can See in the Sky
Thursday, April 30
7:00 p.m.
Naylor Building
When is the best time to see the moon, planets, and stars? Where and when do they appear and how do they move over time? There are so many interesting things to see in the night sky, and the more you know, the more amazed you will be. Please join other amateur astronomers for Introduction to Astronomy: What you can see in the Sky, on Thursday, April 30 at 7:00 p.m. in room 311 of the Naylor Building. This free event is open to McDonogh parents, teachers, and students. Please register here, so we can accommodate and communicate with everyone. If you have questions, email Mr. Schmidt at mschmidt@mcdonogh.org. Please note: if the weather cooperates, we will do some observing, though the talk will occur regardless of the weather that evening.