2016-2017 Photo Essays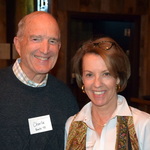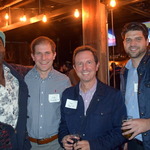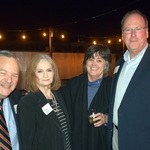 McDonogh Alumni Gather in Denver (Students)
McDonogh headed to the Mile-High City on Thursday, October 20 to host an alumni event for those living in the Denver area. Nearly 30 graduates ranging from the class of 1957 through 2015 joined Headmaster Charlie Britton and Head of Middle School Darren Ford at Tap XIV for an evening filled with memories, stories, and laughs.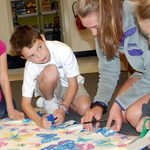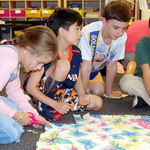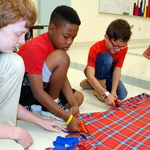 Teamwork Results in Blankets of Hope (Students)
Piles of colorful fleece fabrics were transformed into 40 cozy blankets on Friday, October 21, the third grade's Day of Hope. The eighth grade teamed up with the third grade to make the "blankets of hope," which will be donated to the Red Devils, an organization that supports breast cancer patients.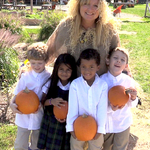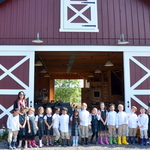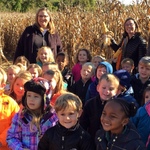 Picking Pumpkins With PK and Kindergarten (Students)
Decked out in their rain boots in case it was muddy, the kindergartners took a hayride across campus to Roots Farm on Friday, October 7. The excursion was an opportunity for them to pick the pumpkins they planted in June. After each child plucked two perfect pumpkins from the patch—one to take home and one to turn into pie—they ventured into the corn maze where they got "lost" among the stalks, which are twice their size. See the fun here.
The following Friday, the prekindergartners boarded the haywagons for their trip to Roots. After picking pumpkins, flowers, and corn, they hiked around the outside of the farm where they made lots of exciting discoveries.
Contributing photographers: Eliza Bower, Cindy Green, Sharon Hood, Leslie Zuga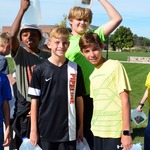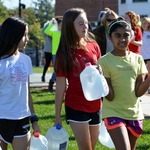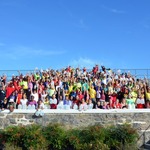 Water Walk Raises Awareness, Funds (Students)
In an effort to experience what people who do not have immediate access to clean water must do every day, McDonogh's sixth graders held a water walk on Tuesday, October 11. The students walked a one-mile loop around campus carrying one-gallon containers of water. The third and fourth grades, as well as a number of upper schoolers and faculty members joined them. The walk was a follow up to the sixth grade's "Day of Water" during which students took a cross-curricular look at the global water crisis and how it impacts communities in Uganda.
The initiative gave students a chance to connect what they are learning in the classroom to a real world issue; and the water walk provided an opportunity to do something about it. Through sponsorships, students raised enough money to purchase several rainwater collection tanks for schools in Uganda through the Ugandan Water Project.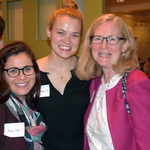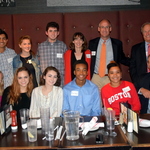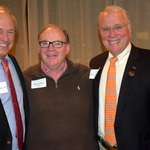 Boston Alumni Enjoy Visit From McDonogh (Students)
Headmaster Charlie Britton, his wife, Jen, and revered faculty members Libet Ottinger, Laddie Levy, and Darren Ford, traveled to "Beantown" on Tuesday, October 4 for two alumni events. First, young alumni who are currently in college in the Boston area enjoyed catching up with their former teachers over dinner. Then, all Boston-area alumni were invited to enjoy conversation and camaraderie at Henrietta's Table in Cambridge. Charlie Britton updated the group on the latest campus happenings, Laddie Levy spoke about the new Upper School schedule, and Darren Ford shared preliminary and exciting information on the transformation of Finney Building, McDonogh's Middle School.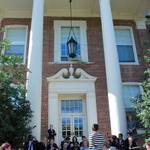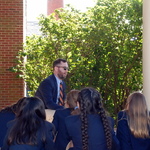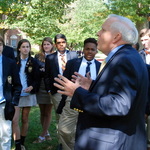 Walkabout Teaches McDonogh History (Students)
In honor of Founder's Day on Friday, October 7, the Middle School spent the afternoon on a history walkabout. The walk was an opportunity for the students to learn more about the history of McDonogh School from those who came before them. Alumni faculty and friends were stationed at nine locations across campus including Tagart Chapel, Allan Building, the John McDonogh Monument, Memorial Court, and Memorial Field House. The alumni shared a bit of history of the location as well as their own McDonogh experience.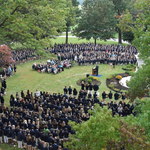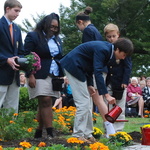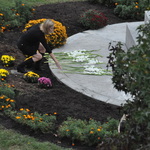 Honoring and Remembering (Students)
The entire school community gathered in silence around the John McDonogh monument for Founder's Day on Friday, October 7. The annual ceremony honors the request John McDonogh made of those who would benefit from his generosity. He asked, "That it may be permitted annually, to the children of the schools situated the nearest to my interment, to plant and water a few flowers, around my grave. This little act will…open their young hearts to gratitude and love."
In addition to the planting of mums, a flower was placed at the base of the monument for each member of the community who passed away in the past year. As each person's name was read there was a moment of silence as the bell in the tower of Tagart Memorial chapel tolled.
Contributing photography by Legacy Staff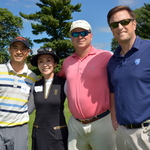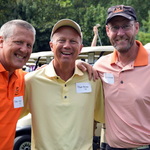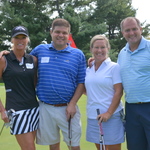 Competition and Camaraderie at Golf Classic (Students)
The 41st Annual McDonogh Golf Classic was held under blue skies and warm breezes at Woodholme Country Club on Tuesday, September 27. Players included 101 alumni, parents, and friends who hit the links for an afternoon of camaraderie and competition.
Congratulations to the winning foursomes - Flight 1: Mike Schettig P '19, Steve Thacker '82, P '15 and '19, and Scott Tilson P '19; and Flight 2: Shelley and Rick Sovero AP '12 and Jamie and Chris Swann P '28. Many thanks to the sponsors, players, and volunteers who contributed to the success of the golf tournament.
Contributing photographer: Leslie Finkelstein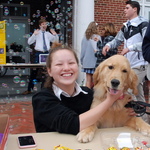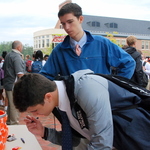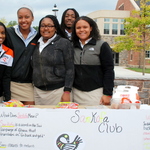 Clubs Offer Something for Everyone (Students)
McDonogh's Upper School Club Fair on Wednesday, September 28 had something for everyone. More than 70 student-led clubs offered upper schoolers the opportunity to explore diverse cultures, hobbies, and ideas. Among the new clubs this year are: Mock Trial, Wool Spinning, Art for Home, Random Acts of Kindness, and the Timmy Global Health Project. Many clubs at the fair enticed new members with everything from baked goods and candy to dogs and a goat!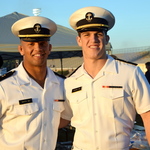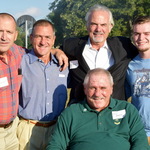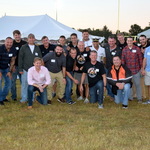 Former Wrestlers Gather for Reunion (Students)
Wrestlers from the classes of 1954 through 2020, and their families, came from near and far for a reunion before the varsity football game on Saturday, September 24. Parents manned the grill under a tent next to the stadium and coaches Pete Welch, Joe Bakewell, and Rob Smoot updated the huge crowd on today's wrestling program. Throughout the evening, the former wrestlers had a great time exchanging stories about their experiences and the camaraderie of the team.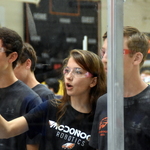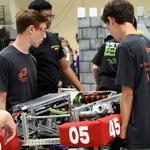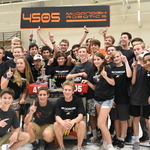 Robotics Team Earns Top Honors in Competition (Students)
Congratulations to McDonogh's Robotics Team and its alliance partners on earning first place in the 10th annual Battle O' Baltimore robotics competition. The daylong event on Saturday, September 24 was coordinated by the Baltimore Area Alliance and held at McDonogh in the Rollins-Luetkemeyer Athletic Center. After an opening ceremony featuring the Lower School Drum Corps, remarks from Headmaster Charlie Britton, and the National Anthem performed by the Gentleman Songsters and Women of Note, more than 30 teams from across the mid-Atlantic region competed in a game called "FIRST Stronghold." McDonogh (4505) also earned the "Gracious Professionalism" award, the highest honor bestowed on a team at any competition.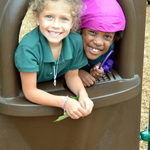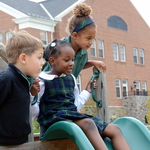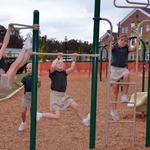 LS Playground is Tons of Fun (Students)
Hooray! The newly revamped Lower School playground officially opened for fun and games on Monday, September 26. The spacious playground, with its meandering pathway and additional grassy areas, features new swings and an exciting new climber with multiple slides, as well as old favorites including the pirate ship and the big wooden truck. See more fun here.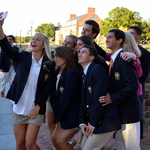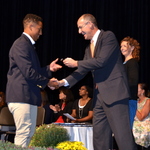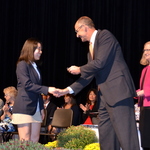 Junior Pin Celebration (Students)
The Class of 2018 officially became upperclassmen at the Junior Pin Ceremony on Sunday, September 25. Following a celebratory potluck dinner with their advisor groups in Paterakis Hall, the students headed to the Horn Theatre where family and friends awaited them. Junior Class Dean Libet Ottinger and Class President Margaret A. offered remarks, and Headmaster Charlie Britton and Head of Upper School Merritt Livermore presented each student with a gold McD lapel pin. Britton encouraged the juniors to wear their pins with pride, saying, "Tonight is a reminder that the education that you are receiving is special and that we are proud of you for your efforts and contributions to the school."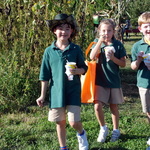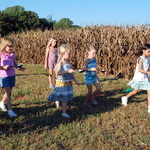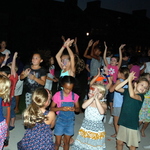 Honey of a Jam Fest a Sweet Success (Students)
Honey of a Jam Fest on Friday, September 23 was a great way to end the week. Hundreds of families made their way to Roots after school for fun and games at the farm. In addition to the mini farmer's market, families enjoyed making their own trail mix and salsa, featuring tomatoes and peppers grown only steps away. There were lots of field games for the kids as well as face painting, wool spinning, and cider pressing. Faculty musicians added to the festive spirit. Later, hundreds more gathered on the Rosenberg Campus Green for a cookout and a dance party featuring music by the Klassix.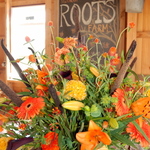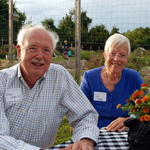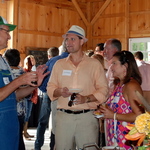 Jeans and Boots at Roots (Students)
The Signature Society reception, honoring The McDonogh Fund's most generous donors, was held at Roots Farm on Sunday, September 18. Decked out in jeans and boots, guests enjoyed a variety of appetizers featuring farm fresh ingredients. A blue grass band added to the festive atmosphere of the evening in the barn and on the farm.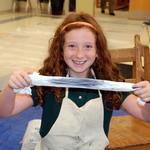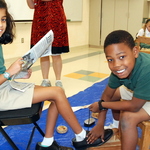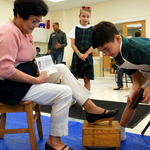 Third Grade Shoeshine Stand Shines (Students)
McDonogh's third graders dusted, polished, and buffed hundreds of shoes at their shoeshine stand, which was open for business on Thursday and Friday, September 15 and 16 in the Kelly Center. The annual project, inspired by the book "The Shoeshine Girl" by Clyde Robert Bulla and coordinated by third grade teacher Margaret Bitz, began in 2009.
Customers lined up waiting for their turn and when their shoes were clean and shiny, tipped the hard working students. The funds will be used to buy fleece fabric for blankets, which the students will make and donate to The Red Devils, an organization that supports breast cancer patients.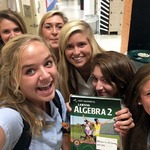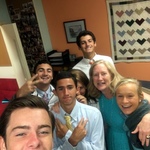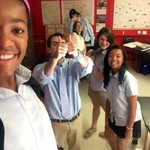 Selfies Capture Joy! (Students)
At Upper School Back-to-School Night this week, a slide show of selfies gave parents a glimpse of the joy that comes with being a McDonogh student!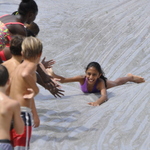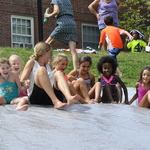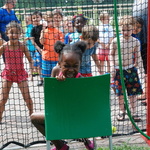 Aquapalooza 2016 Celebrates Reading (Students)
With temperatures over 90 degrees, Friday, September 9, was the perfect day for Aquapalooza 2016, the Lower School's celebration of summer reading. As a reward for collectively reading a total of 4,786 books, students in PK through fourth grade spent the afternoon slipping and sliding down McDonogh's hills, running through sprinklers, and enjoying water games. Playing in the water came naturally to the Lower School administrative team dressed as characters from the movie Finding Dory. Headmaster Charlie Britton and a number of teachers who were anxious to cool off joined in the fun. Click here to see all the action.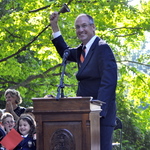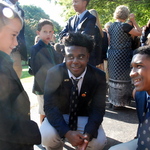 Convocation Marks the Start of the School Year (Students)
It's official! With the ringing of the school bell at Convocation on Wednesday, August 31, the 2016-2017 school year was declared open. The ceremony on Childs Memorial Terrace began with the prefirst, first grade, and senior class walking down the hill hand in hand. Following the invocation, Headmaster Charlie Britton and student representatives from each division gave warm welcomes and shared words of wisdom with the student body. Later, a special welcome back was extended to senior Archer S. whose fight and determination serves as an inspiration to the entire community.
View the Convocation ceremony here.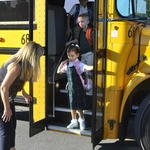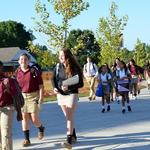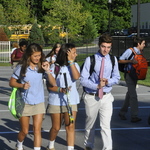 Welcome Back! (Students)
After a summer apart, students, faculty and staff were delighted to be back together for the first day of school on Tuesday, August 30. With the arrival of each bus, the energy on campus increased. The smiles, hugs, and shouts of joy were a sure sign that the students missed McDonogh as much as we missed them.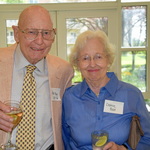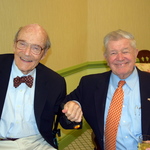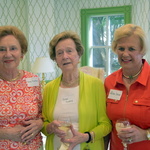 McDonogh Family Gathers at Blakehurst (Students)
Members of the McDonogh family living at Blakehurst Retirement Community in Baltimore, gathered for a reception with Headmaster Charlie Britton on Wednesday, August 10. The group, comprised of alumni, spouses, and grandparents, shared stories of the school "then and now."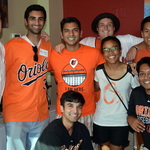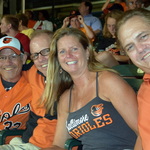 Eagle Alums Cheer on the Birds (Students)
McDonogh alumni spanning six decades spent an evening at Camden Yards on Thursday, August 4 when the Orioles, hoping for a series sweep, battled the Texas Rangers. Guests enjoyed a pre-game reception with various faculty members at Frank & Nic's across from the stadium then overtook section 69 to watch the game. Despite a loss that night, spirit and enthusiasm remained high.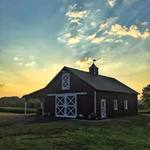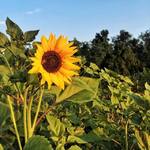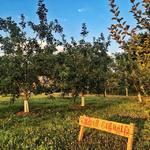 Early Morning at Roots Farm (Students)
The day starts early at Roots Farm, when the day is cool and the light is golden. Late July brings huge pumpkin blossoms, ripening apples, and beans galore!



Featured Images (Students)
All the featured images for the 2016-2017 school year.