A Message from Alumni Association President
Emily MacGeorge Clark '90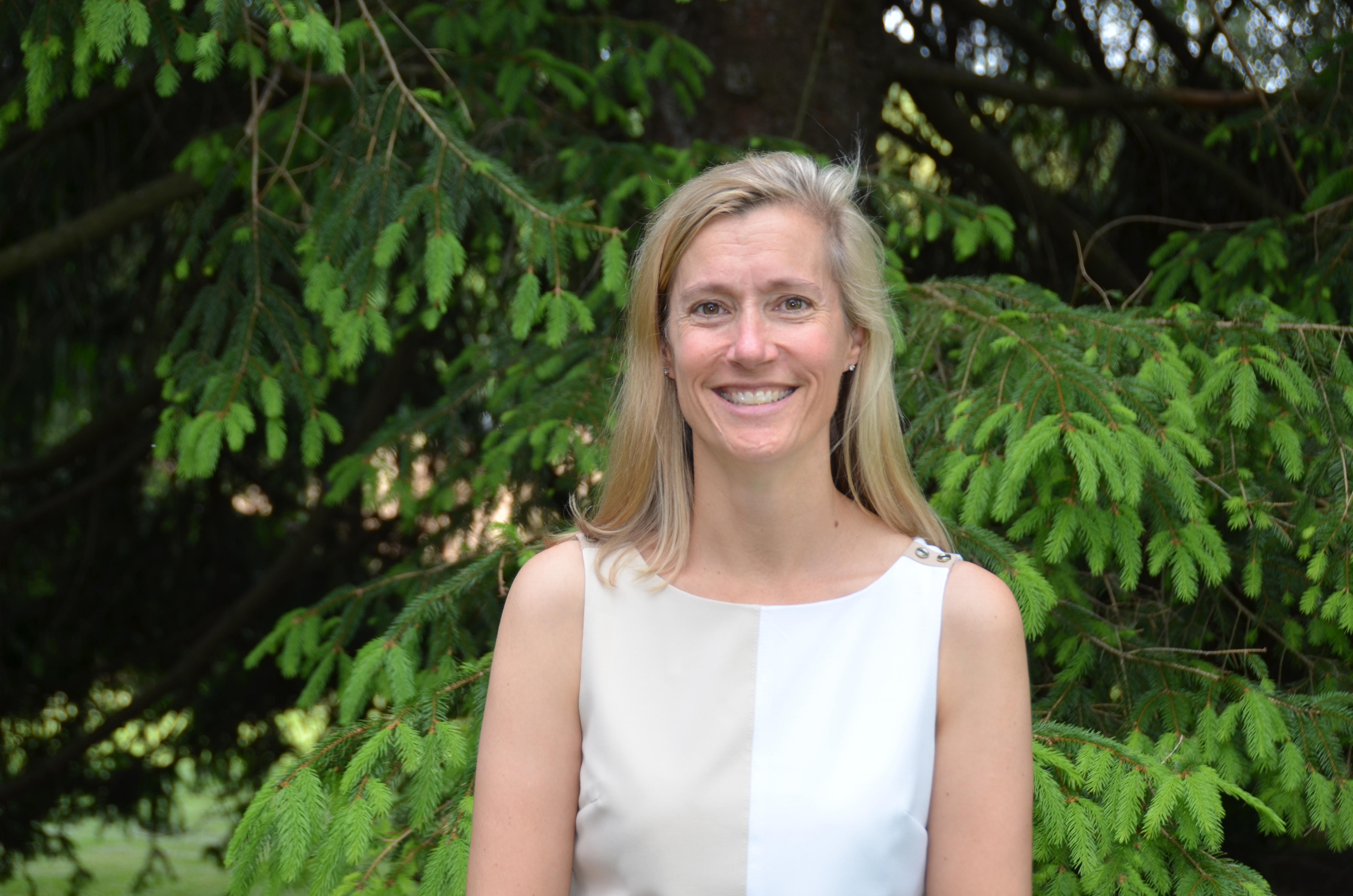 I cannot tell you how much I am looking forward to serving as President of the Alumni Association for the next two years. McDonogh has been such a special place in my life and there is no question that it shaped me into the person I am today.
As an active alumna and McDonogh parent, I have been on campus a lot. In June, my family gathered to watch my daughter, Lindsey, walk across Childs Memorial Terrace at Commencement. For her, it was the capstone of 13 years spent living and learning at McDonogh. But for my father and me the occasion was even more significant. Lindsey's commencement marks the third generation of our family to graduate from McDonogh. So much has changed since my father started at McDonogh in 1949 as a first grader. Since his graduation in 1961, it has evolved from a military school for boys to a coeducational school for children in prekindergarten to grade 12. Because of McDonogh's foresight and willingness to adapt to the times and admit girls, I came to McDonogh in 1979 as a second grader. Across generations, McDonogh has continued to evolve and improve in so many ways. Most importantly, the rigorous academic program fully prepares students for the ever-changing world that awaits them after graduation.
What hasn't changed is the relationships that form between the faculty and the students. When my father reminisces about his McDonogh experience, he always mentions the legendary faculty and the impression they had on him. He talks about the greats like Dutch Eyth and Q.D. Thompson. When I reflect on my McDonogh experience, I speak of giants such as Mr. Harley, Mr. Oliver, and Mr. Harper. Today, my daughter has forged her own amazing relationships with her teachers, some of whom even taught my husband Casey '88 and me.
Over the years, the great teachers have not only shared their knowledge and passion for their subject area, but they have held their students accountable to the principles of hard work, integrity, and John McDonogh's Rules for Living. While curriculum and teaching styles may change, raising students of good character remains the same. As alumni, we are all connected by these steadfast principles. I am grateful to McDonogh for what it has given my family and me, and it is my privilege to serve the school on behalf of all alumni.
If it's been a while since you last connected with McDonogh, the Alumni Association would love for you to join us at some of the many events both on and off campus throughout the year. If you are out of town, I encourage you to attend one of our regional gatherings. Among the highlights of these events is the opportunity to reconnect with current and former faculty members who also treasure the relationships with the students who they taught.
We look forward to seeing you soon! McDonogh Forever!
P.S. Want to connect with McDonogh on social media? The Alumni Association is on Facebook, Instagram, and Twitter.