Race for the Cure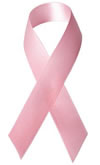 Participation in the Maryland Susan G. Komen Race for the Cure is a major school-wide event. For four years in a row, McDonogh Parents Association (MPA) volunteers have assembled the largest team in the race. More than 1,000 students, parents, alumni, alumni parents, faculty, staff, and friends have registered. Some survivors are part of the McDonogh team every year, as are plenty of people who have been touched in other ways by the disease.
Team McDonogh began in 2005, when a parent organized the effort through the MPA. Interest grew quickly. Students schoolwide were invited to submit designs for team t-shirts. Generous sponsors paid for shirts with the winning design imprinted.
Students from all three divisions, in particular, have embraced the project. Lower schoolers participate in assemblies led by their teachers to raise awareness, even at the youngest ages. Members of the wrestling teams are annual supporters. In 2009, the field hockey team won a pizza party for their complete participation.
Long before the race became a school-wide event, the cross country teams have staffed the mid-course water stop.
Each year, the interest, support, and participation continues to grow and we are able to contribute thousands of dollars to a very worthy cause.
T-Shirt Voting Contest
In September, a link will be posted for the online voting for this year's student-designed Race for the Cure t-shirt. Be sure to check back with us!
Thank You, Team McDonogh!
We did it! McDonogh raised $44,000 for the Susan G. Komen Foundation and once again received an award for having the largest team. Thank you to everyone who volunteered, registered, contributed, walked, ran, or slept-in for the cure!