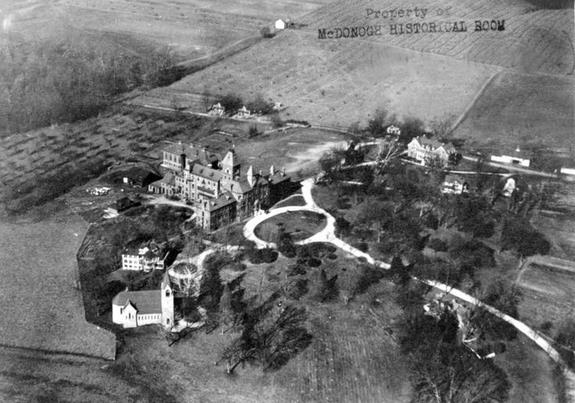 The Baltimore-New Orleans connection started in John McDonogh's mind, as he dreamed of endowing the two cities with schools that followed his ideals. Twelve years before his death, he thoroughly expressed his plans in a handwritten will. Aside from a small amount meant for his sister, John McDonogh left half of his estate to Baltimore and half to New Orleans. His dream was for students to learn in a disciplined environment under his philosophies of hard work, frugality, and compassion. Although he did not see the founding of these schools, his followers made sure to comply with his wishes.
McDonogh School in Baltimore was founded in 1873 as a school farm for orphan boys. John McDonogh never even saw the site; he only envisioned a school of brick buildings, outside the city and high on a hill.
In New Orleans, on the other hand, his fortune supported the funding of over forty public schools. The 26th, known today as McDonogh 26, was built eighteen years after McDonogh in Baltimore. It was erected in Gretna, only a short walk from McDonogh's former grave, and since then students from McDonogh 26 have visited his grave each year, leaving flowers as John McDonogh requested in his will. Soon after the founding, Baltimore's McDonogh published an article in The Week.