2014-2015 Photo Essays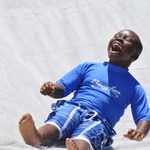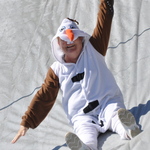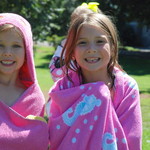 Wet and Wonderful Aquapalooza (Students)
On Friday, August 29, lower schoolers were treated to summer fun on a school day! Olaf, the popular snowman from Disney's hit Frozen (a.k.a. Head of Lower School Noreen Lidston), led students in kindergarten through fourth grade down water slides and through sprinklers as a reward for reading a combined total of 3,108 books over the summer.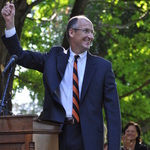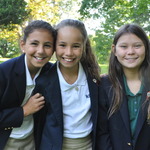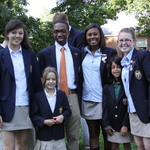 Convocation Kicks Off School Year (Students)
The entire student body gathered on Childs Memorial Terrace for Convocation on Thursday, August 28. After the Class of 2015 and their friends from the Class of 2026 (prefirst and first grade) walked down the hill to their seats, Headmaster Charlie Britton and student representatives from each division shared words of wisdom and welcome. At the conclusion of the program, Mr. Britton rang the school bell to officially open the 2014-2015 school year!
Click here to see a video of the Convocation ceremony.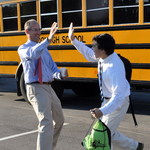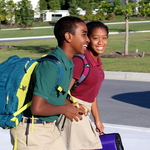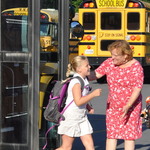 Joyful First Day of School (Students)
A chorus of "welcome back" and "happy new year" greeted students as they disembarked from buses and cars and made their way across campus on August 27, the first day of the 2014-2015 school year. Faculty, administrators, and Upper School leaders welcomed and directed the 1,300 students to the proper buildings and around the construction of the Rosenberg Campus Green. By 8:20 a.m. the new school year was well underway.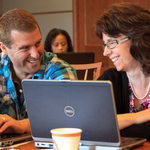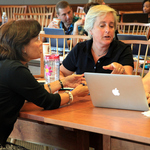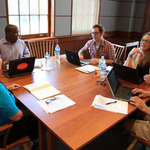 Faculty Get Schooled in PBL (Teachers)
Nearly 30 faculty members from all three divisions spent three days in August attending a Project Based Learning (PBL) workshop presented by Thomas Markum, author of Project Based Learning: Design and Coaching Guide. During the workshop, teachers learned about the benefits of PBL as a means of improving their students' academic performance as well as enhancing their critical thinking, communication, and collaboration skills. Of course, the group was not idle; they put PBL into practice working in groups to solve problems.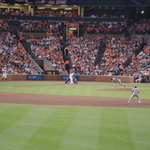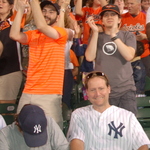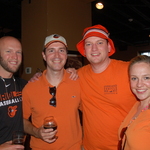 Alumni Night at Camden Yards (Alumni)
Home runs were the name of the game at McDonogh's Alumni Night at Camden Yards on Wednesday, August 13. After a pre-game get together at Pratt Street Ale House, approximately 120 McDonogh alumni, faculty, friends, families - including a few quiet New York Yankees enthusiasts - filled section 94 and watched as the first-place AL East Orioles battled the Yankees, claiming a 5-3 comeback victory thanks to home runs by Jonathan Schoop and Adam Jones. Former Headmaster Bo Dixon and his wife, Ann, also at the game in a different section, stopped by for a visit and high fives. At the top of the ninth inning, after Jones's three-run homer, Adam threw his practice ball into the stands and right into lucky alumnus Ryan Elliott '07's glove. McDonogh's Orioles fans would agree that the night was a grand slam.



Featured Images (Students)
«Previous
---