Athletics at McDonogh
McDonogh vs. Gilman, 98th Annual Game
The McDonogh Eagles defeated the Gilman Greyhounds, 37-6, in a game at John McDonogh stadium attended by thousands.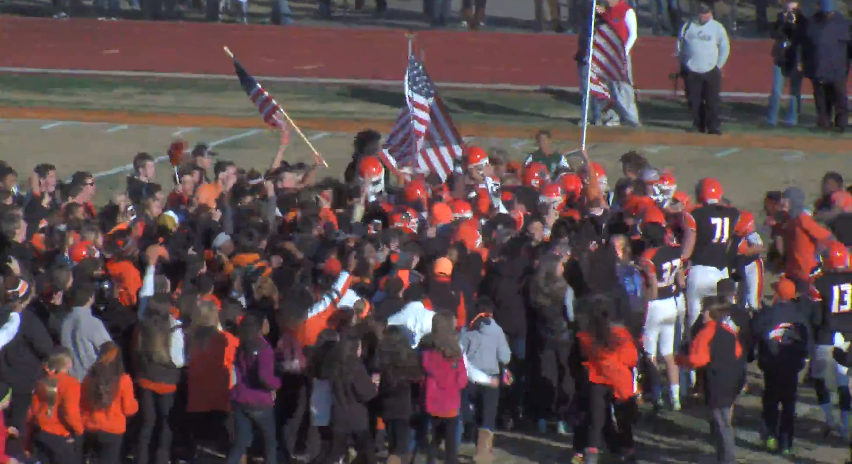 The Athletics Hotline is 443-544-7140.
Use this number to access the latest updates on game times, locations, and cancellations.
McDonogh's athletic philosophy embraces the multi-sport concept. The reasons: Participation in multiple sports contributes to students' personal well-being and sustains McDonogh's vibrant athletic program. This is why, on average, 90% of upper school students and 100% of seventh and eighth graders play on interscholastic teams.
Upper School students may choose from 28 interscholastic sports or a comprehensive, multi-faceted physical education program to fulfill their physical education/athletic requirement. Middle schoolers in grades seven and eight may join interscholastic teams in 18 different sports. A no-cut policy gives these students a chance to try activities that interest them, to develop a love of sport, and to improve their skills.