Alumni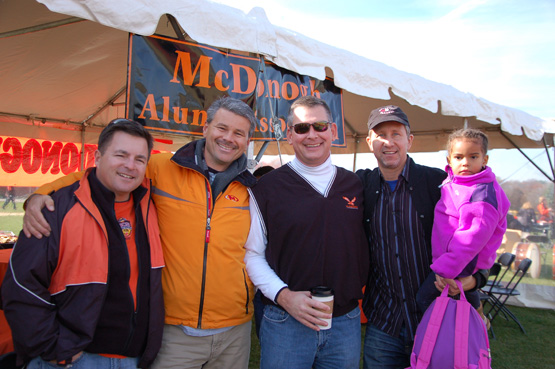 Welcome Home Alumni
We welcome you back to campus at any time. Come see what's new, visit with your favorite teachers, cheer on the Eagles, attend reunion weekend April 25-27, 2014, or join us off campus for our various regional events. If you can't visit in person, use our website and publications to stay current with McDonogh today. Please share your news with us. We love hearing from you.
Hope to see you back on the Hill!
Read our November 2013 Alumni Newsletter.
Jen Little
Associate Head of Advancement
for Alumni Relations
Direct Phone: 443-544-7057
jlittle@mcdonogh.org
Katie Blaha '05
Alumni & Special Events Coordinator
Direct Phone: 443-544-7058
kblaha@mcdonogh.org