A Message from Alumni Association President
Mike Warshaw '84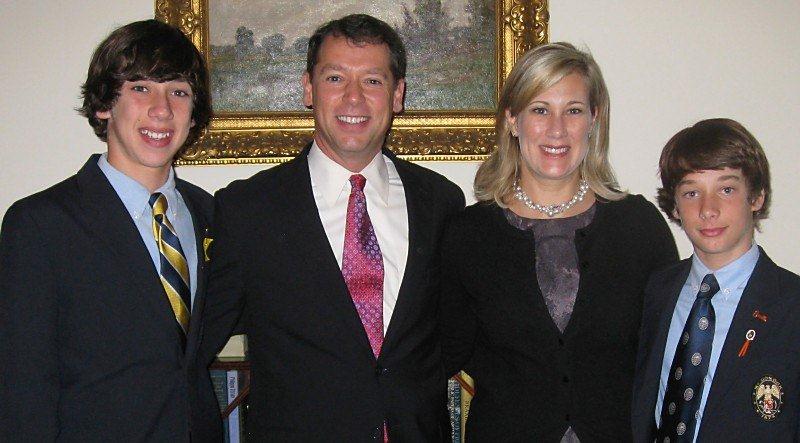 McDonogh saved my life!
It sounds so melodramatic, but when I reflect on the thirty plus years since I first arrived on campus, I keep coming back to the same thought – McDonogh saved my life! I only attended McDonogh for high school. When I enrolled I was fourteen years old, uncomfortable in my own skin, and completely overwhelmed by my new surroundings. I was a troubled youth, finding too much trouble amongst my friends in public school. So my parents applied me to McDonogh with the hope that this former military school with a fantastic reputation for academics would help steer my life back on course. I will not pretend that this transition was an easy one for me. It was not. But few worthwhile things in life come about without some pain, difficulty, hard work, and determination.
What I found on campus was an intelligent and energetic student body happy to help a new kid find his way, and an incredible faculty similarly devoted to the success of each student. I find great joy to this day in seeing many of my classmates around Baltimore, professionally, socially, and on various athletic fields as our children follow many of the same paths we once travelled. And is there any greater testament to the dedication of McDonogh's faculty than to see so many wonderful teachers who taught us still at work, educating our children? As I now watch my son navigate McDonogh's middle school, I am vividly reminded of the incredible dedication of McDonogh's faculty who breathe life into John McDonogh's vision of a school devoted to developing the whole person. The tireless efforts of Charlie Britton and his administration, without which none of this would be possible, are simply inspiring.
Unfortunately, our community has lost too many "legends" this past year, such as Ray Oliver '40. His was one of the gentle guiding voices that helped me survive my first weeks at McDonogh when all I wanted was to return to the comfort and security of my past familiar life. Listening to Mr. Britton retell the story of Mr. Oliver's arrival at McDonogh reminded me of my own McDonogh journey. We would all do well to reflect on who we were when we first drove up the main drive with Allan Building looming at the top of the hill, and who we became as we strode across Childs Memorial Terrace to accept our diplomas. We would all do well to consider how we can give back to McDonogh for all that it has given to each of us as its alumni.
These are exciting times at McDonogh. Old buildings are coming down. New, incredible facilities are rising out of the ground, welcoming future generations with a renewed sense of purpose and a renewed promise to always provide an extraordinary education, a moral compass, and memories to last a lifetime. That promise is McDonogh Forever!
The picture above is from last year, when my wife and I (married in Tagart Memorial Chapel!) were both admitted to the bar of the United States Supreme Court. Needless to say, McDonogh met my parents' expectations. As I count my blessings in life I can say that without McDonogh I would not be nearly so blessed. Indeed, McDonogh did save my life! It is therefore a tremendous honor for me to serve this coming year as President of the Alumni Association. I hope you will join me this year in renewing your commitment to McDonogh for all the blessings it has hopefully provided in your life as well.